Maryland and DC need strong, ethical leaders who will fight for equality and justice, and work for the people of our region. And with our crowded elections, it's hard to sift through the candidates and know who these people are, what they stand for, and whether they will actually follow through on their campaign promises.
That's why we started the JUFJ Campaign Fund: to help you decide whom to vote for, and to make it clear to candidates that we expect them to fight for us.
Mazel Tov to all of our 2022 endorsed primary candidates!

We are proud to have supported an amazing slate of candidates in DC's primary elections in 2022. Whether they won or lost, we know that all of them are going on to do amazing work for justice in DC.
As Jews, we know that every vote is sacred, just as every person is sacred. Every single one of us is entitled to a say in our democracy. We are so proud to be part of a powerful local progressive movement in DC and Maryland.
The JUFJ Campaign Fund is proud to endorse:
Elissa Silverman for At-Large
Councilmember Elissa Silverman has been a champion of DC's groundbreaking paid family and medical leave law, playing a leading role in passing, defending, and strengthening the original law, as well as the upcoming expansion of benefits to 12 weeks. She is one of only three Councilmembers to currently have a 100% score on our DC Council Scorecard, and she has introduced and fought for multiple workers' rights bills that will appear on the scorecard later this year. Councilmember Silverman stands out for her legislative achievements, her dedication to effective oversight of DC government, and her alignment with the JUFJ Campaign Fund's values and priorities.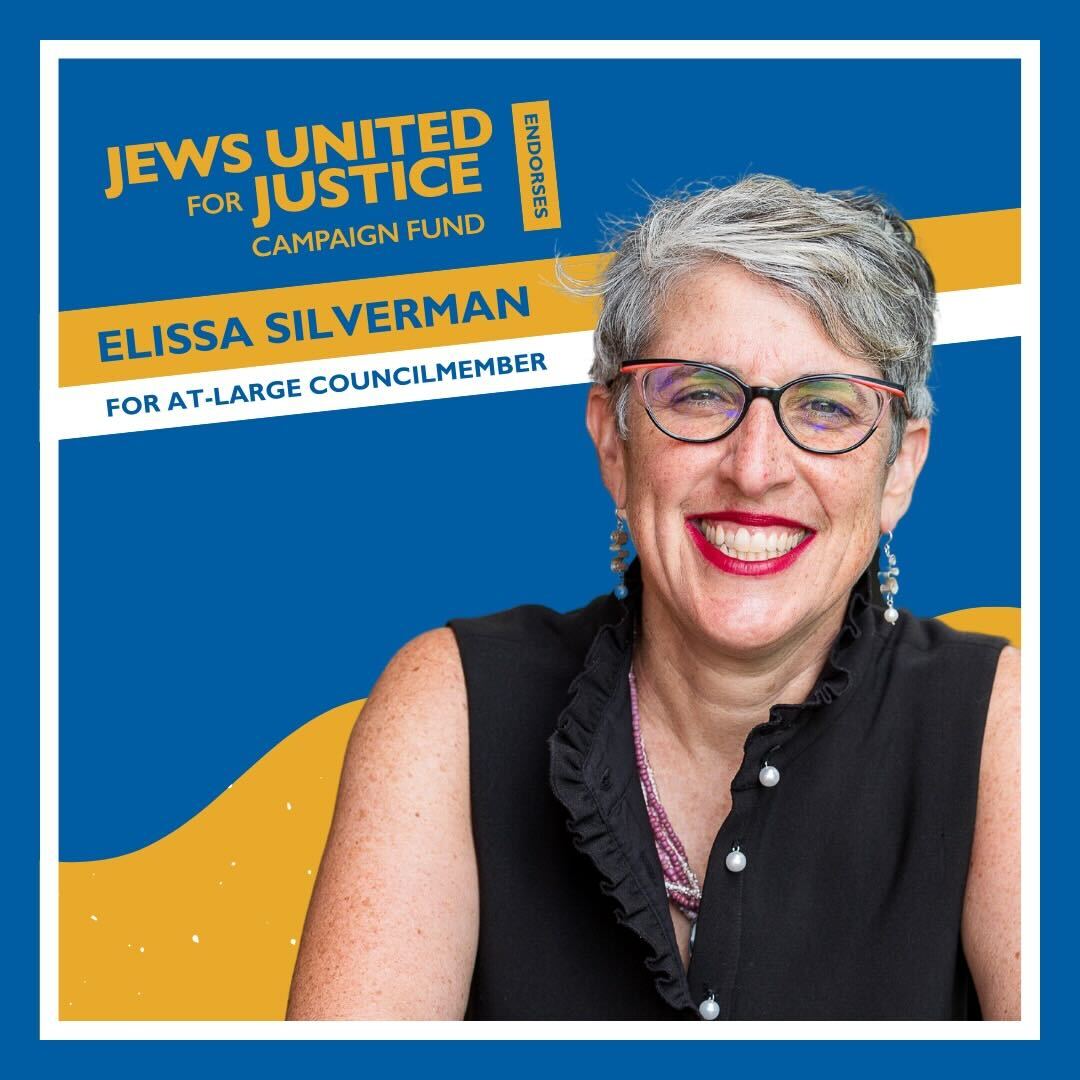 Brianne Nadeau for Ward 1
Councilmember Brianne Nadeau has been a champion for affordable housing and providing services to DC residents who are experiencing homelessness. Alongside Councilmembers Janeese Lewis George and Charles Allen, she co-authored the crucial tax increase that passed last summer to boost pay for early childhood educators and provide housing to thousands of DC families.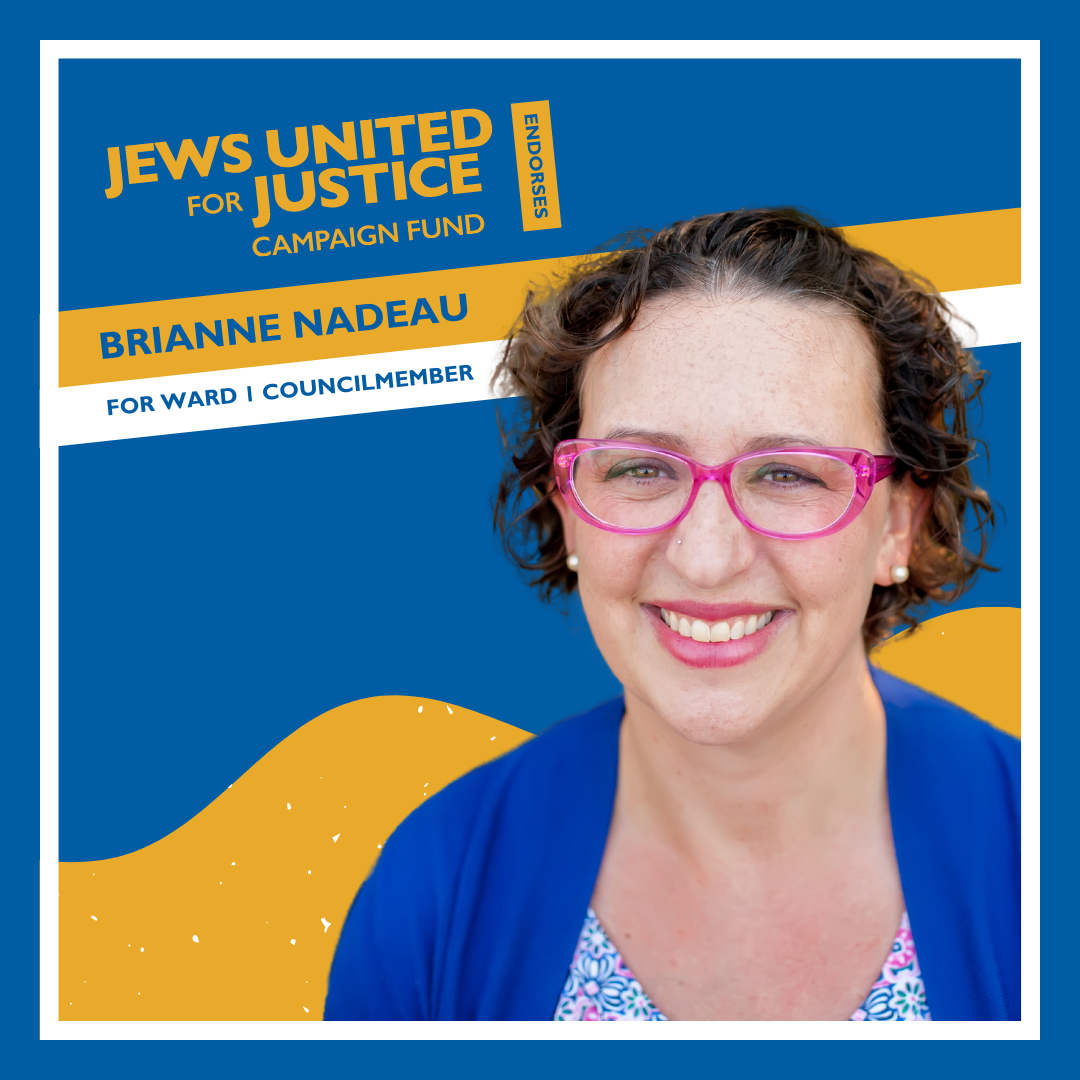 Matt Frumin for Ward 3
Matt Frumin is a passionate advocate for public education and DC's seniors with deep relationships in Ward 3. He understands that Ward 3 does better when the whole city does better. His nearly two decades of advocacy experience, commitment to supporting the District's most marginalized residents, and action-oriented approach will make him an important ally on the Council.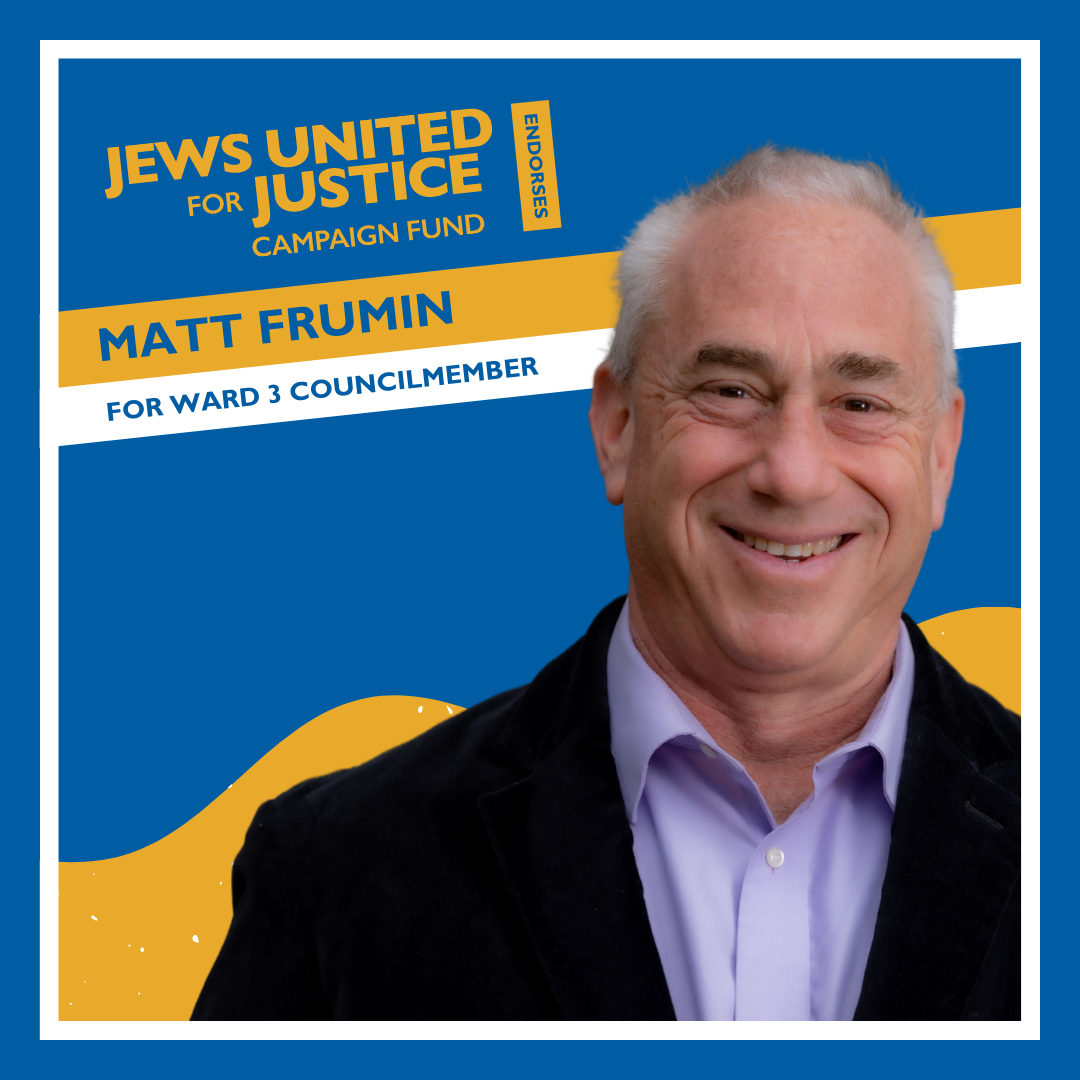 Zachary Parker for Ward 5
After endorsing Zachary Parker for State Board of Education four years ago, we are thrilled to endorse him again for DC Council this year. Through a racial equity lens and with social justice values, Parker will fight for everyone in Ward 5 and across the District. He is committed to bringing government to the people, he is strategic, and we are confident he will bring an inclusive, effective policy agenda to the Council.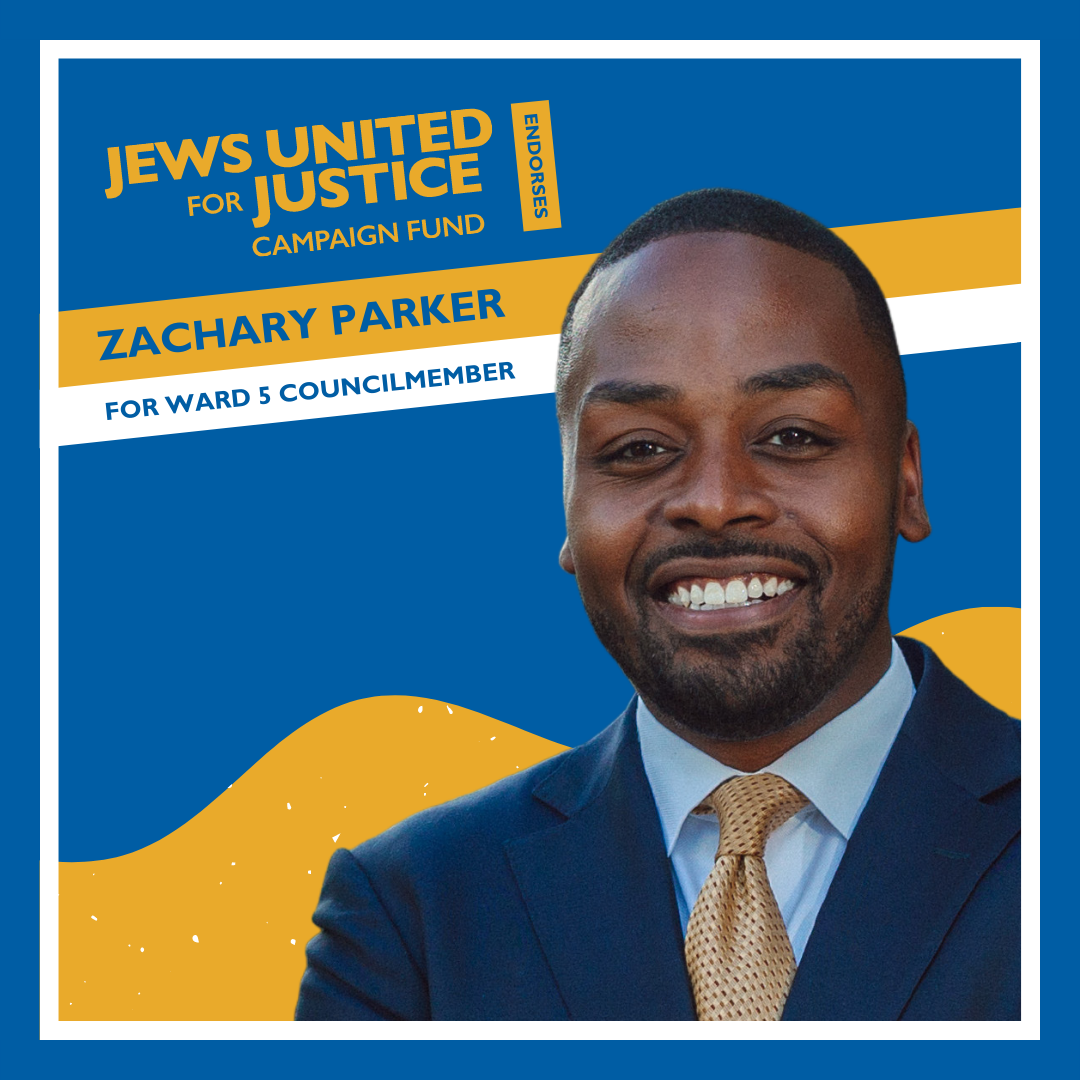 Charles Allen for Ward 6
Councilmember Charles Allen knows how to bring together a Council coalition that can pass bills and budget measures with a clear majority. He co-authored last summer's tax increase, and helped shepherd through justice-oriented changes to policing and criminal justice that were fiercely fought against by the Fraternal Order of Police and others. Even when we disagree, Councilmember Allen cares about what the JUFJ Campaign Fund says and takes our concerns seriously.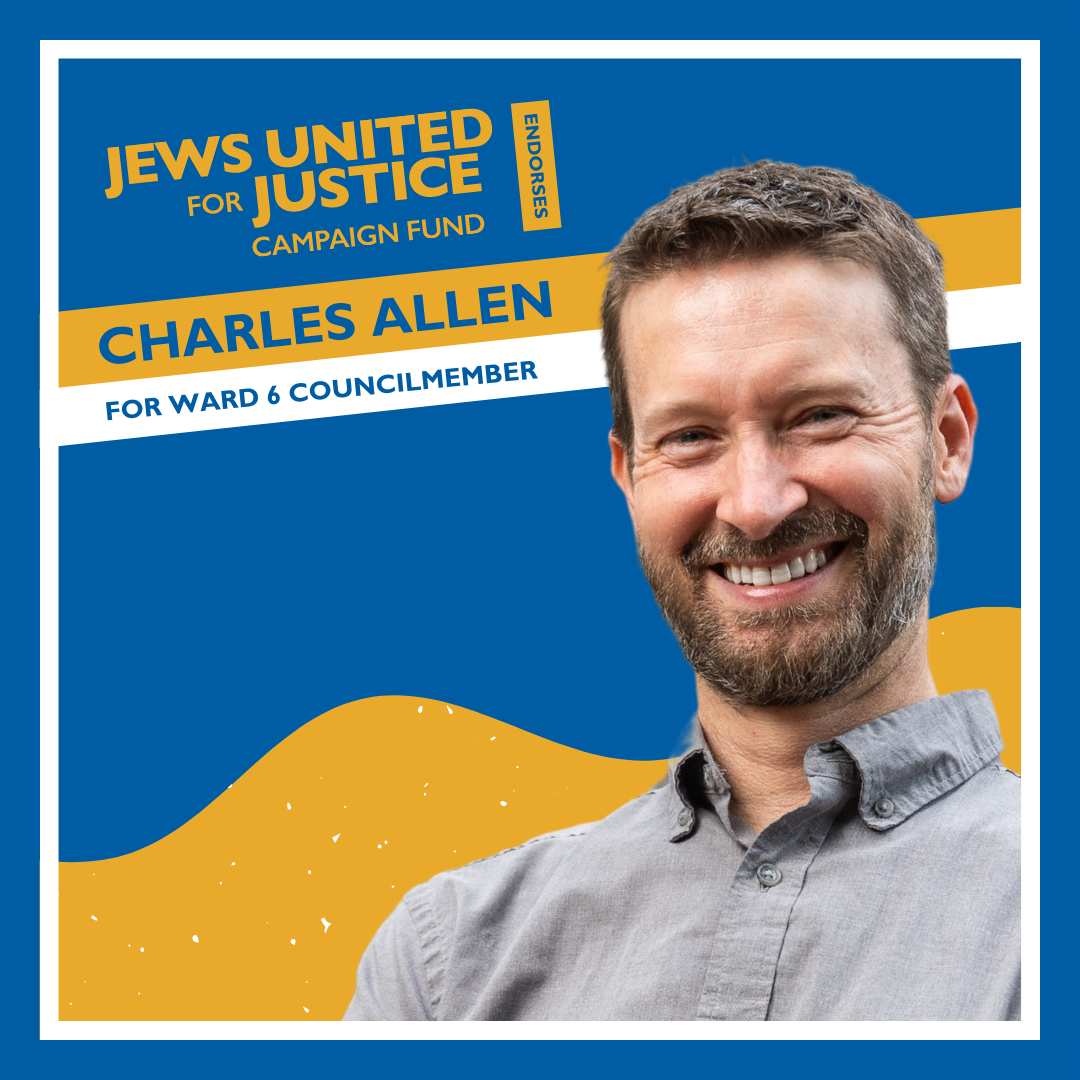 Yes on Initiative 82
Initiative 82 is a ballot measure that will be on your June primary ballot and if it passes, it will raise wages for thousands of low wage workers, including waitresses, nail salon technicians, parking lot attendants, bellhops, and more. If you voted in DC in 2018, you may remember supporting the very similar Initiative 77, which was overturned by Chairman Phil Mendelson and a majority of the DC Council. How will this time be different?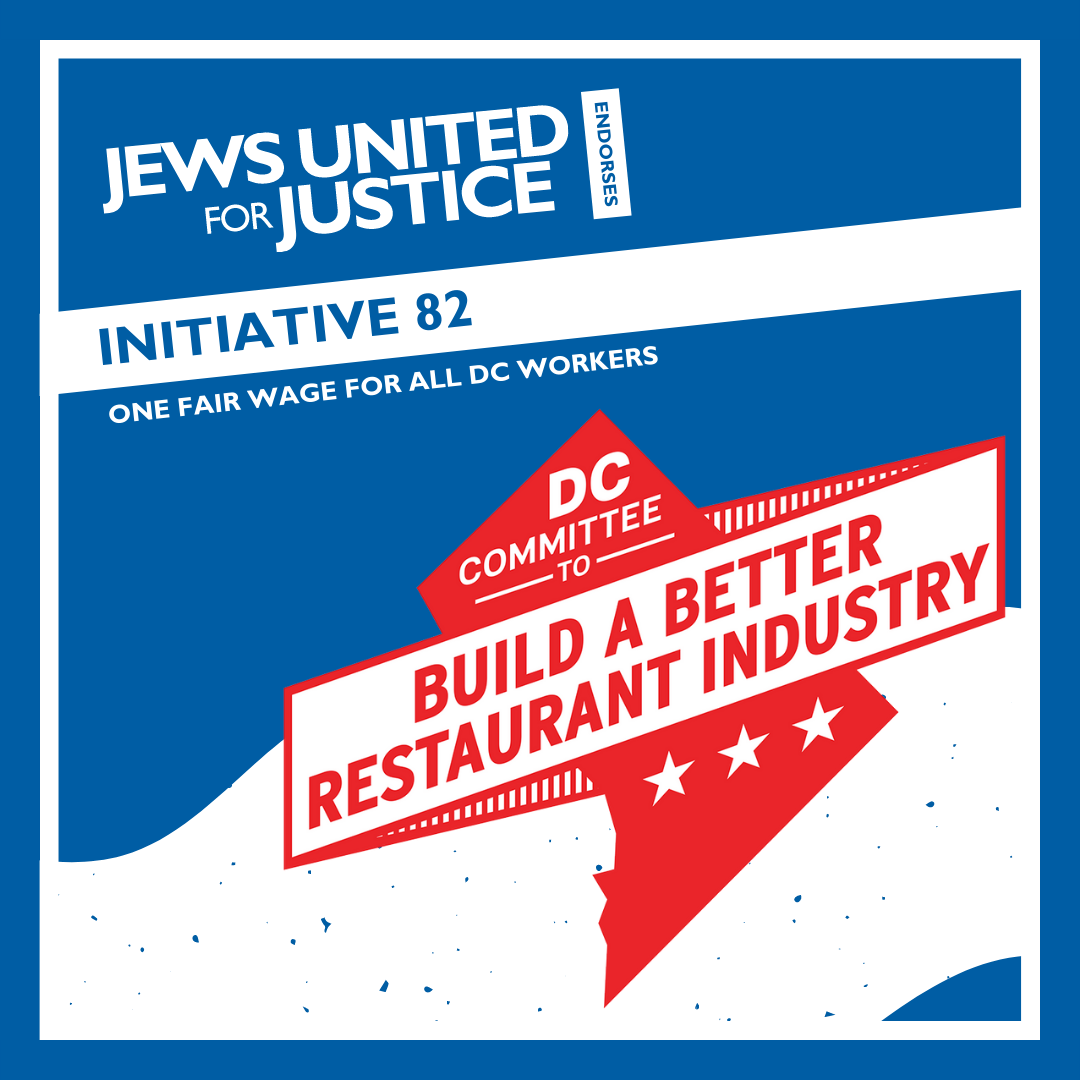 DC Events
There are no upcoming events at this time.
Thank you to everyone on our endorsement team:
Alana Eichner
Jayme Epstein
Alix Gould Werth
Seth Johnson
Ed Lazere
Amy Lieber
Lindsay Morris
Sarah Novick
Abel Nuñez
Desmond Serrette
Daniel Solomon
Michelle Sternthal
Ericka Taylor
Paid for by JUFJ Campaign Fund, PO Box 41485, Washington, DC 20018. Joe Sandler, Treasurer