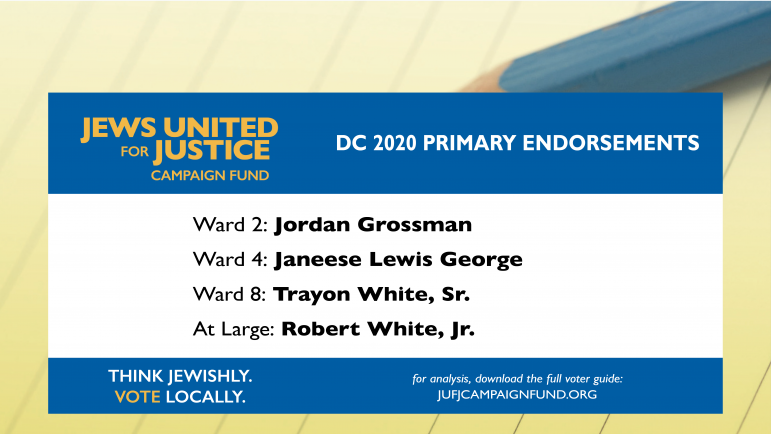 The JUFJ Campaign Fund is thrilled to announce our DC Primary 2020 Voter Guide. In this vote-by-mail election season, you can vote from the privacy of your own home with our voter guide in hand.
The guide includes our analysis of the DC Council primary races and the Ward 2 Special Election, information on how to vote by mail, a sample DC ballot, and more, all in a handy downloadable PDF!
There are too few local progressive resources on who to vote for and why, so please share the voter guide on Twitter and Facebook and say why you're voting for our endorsed candidates.
Paid for by JUFJ Campaign Fund, 1100 H St, NW, Suite 630, Washington, DC 20005. Joe Sandler, Treasurer. A copy of our report is filed with the Director of Campaign Finance of the District of Columbia Board of Elections.