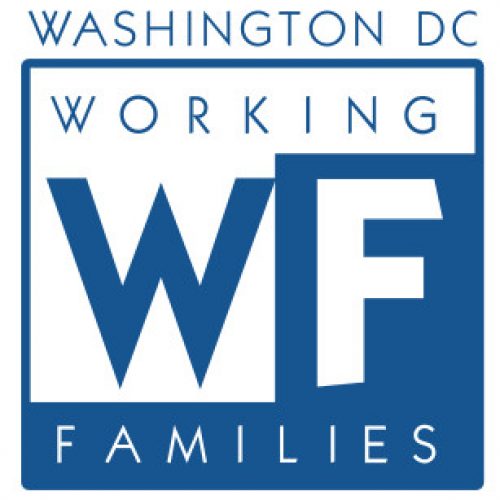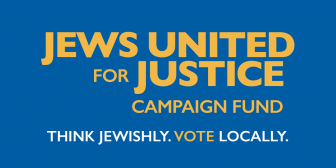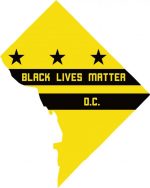 FOR IMMEDIATE RELEASE
November 14, 2019

CONTACT
Mat Hanson | Director, DC Working Families Party | mhanson@workingfamilies.org | 202-725-4769
Zach Weinstein | Campaign Manager, JUFJ Campaign Fund | zach@jufjcampaignfund.org | 410-300-5087
April Goggans | Core Organizer, Black Lives Matter DC | April@dcblm.org | 202-250-4541
Jeremiah Lowery | Chair, DC for Democracy | jeremiahalowery@gmail.com | 240-475-4009
Local Progressive Groups Announce First Round of 2020 Endorsements for DC Council
Grassroots groups endorse candidates fighting for racial and economic justice, progressive Jewish values. 
WASHINGTON, DC — In an unprecedented move, four of DC's leading progressive organizations announced together their first round of early endorsements for the 2020 election cycle, signaling their goal to shift the balance of power on the Council to members who will fight for everyday DC residents rather than wealthy donors and big money special interests.
DC Working Families Party, the Jews United for Justice Campaign Fund, Black Lives Matter DC, and DC for Democracy today jointly announced their first round of endorsements of DC Council candidates. All four groups endorsed Janeese Lewis George for Ward 4. The JUFJ Campaign Fund also endorsed Jordan Grossman for Ward 2, and Black Lives Matter DC also endorsed Anthony Lorenzo Green for Ward 7. Working Families Party is holding rolling endorsements into 2020.
"We don't understand why anybody goes to all the trouble of running for reelection just to talk about what they can't do and shouldn't fight for. By now everyone should understand that we don't win what we don't fight for and that's why voters are clamoring for change" said Makia Green, Organizer for DC Working Families. They added, "we are so proud to back Janeese Lewis George, someone who has been a life-long progressive who will fight to shift the balance of power back into the hands of working people. Her candidacy is not just about who has the best policies, but about who will help to organize the support we need to create real change. Her grassroots, people-powered campaign is what sets her above the rest."
"In interviews with both Janeese Lewis George and Jordan Grossman, our team was struck by their genuine passion, depth of experience, and commitment to racial and economic justice and equity," said Sarah Novick, DC Director of the JUFJ Campaign Fund. "Both candidates have a bold vision to tackle DC residents' most pressing needs, from building much more deeply affordable housing to approaching violence as a public health crisis to standing for strong ethics on the DC Council. Our Jewish community believes DC must be a place where we all have a voice in democracy and have what we need to thrive. A vote for these candidates is a vote to move the District in that direction."
"We do not take making endorsements lightly. Janeese and Lorenzo are the first endorsements Black Lives Matter DC has ever made," said April Goggans, a Core Organizer with Black Lives Matter DC. She added, "Both Janeese and Lorenzo's policy and budget priorities around public safety, policing, and addressing intra-community violence are informed by values and principles that not only align with ours but will result in real safety in Wards 4 and 7."
"Janeese is why the Ward 4 race is our best chance to tilt the DC Council towards our values of economic and social justice and people-powered democracy. She's an unapologetic progressive who has built a campaign with the grassroots strength and strategic smarts that are essential to beat an incumbent. And having fought long and hard for Fair Elections, we're delighted her campaign is fueled by small-donor democracy, not wealthy special interests." said Jeremiah Lowery, Chair of DC for Democracy. 
"I grew up in Ward 4 and have experienced firsthand the struggles of a changing city," said Ward 4 candidate Janeese Lewis George. "Ward 4 deserves a Councilmember fighting for our families, who will be a leader in the citywide effort to address housing affordability, school equity, health care access, public safety, and immigration justice. Instead we have Councilmembers who are bought by private interests and that's simply no longer acceptable. Collective power is how we will all fight back against this and I'm incredibly proud to be Ward 4's first Fair Elections candidate and to be in solidarity with JUFJCF, DCWFP, BLMDC and DC4D in this work."
"As a fifth generation DC resident who's spent my entire career working for progressive change, I'm so honored to have the JUFJ Campaign Fund's support," said Ward 2 candidate Jordan Grossman. "After nearly three decades of the shamelessly corrupt Jack Evans, Ward 2 deserves a Councilmember focused on fighting for a more equitable and inclusive city, not selling his office to paying clients. I'll work every day to make it easier for residents to afford a place to live; find high-quality child care; walk, bike or take public transit; and pay off student loan debt."
"As a third generation Washingtonian who has experienced the many challenges that face working families across Ward 7, I have been committed to building a campaign that will uplift the many resilient voices in marginalized communities," said Ward 7 candidate Anthony Lorenzo Green. "Ward 7 has no time to wait for a Councilmember to decide whether they're committed to fight for families against displacement and workers struggling to make ends meet. Being the first Fair Elections candidate in this race, I am fully committed to diminishing the outside influence of big money and corporations in elections. With a grassroots movement in partnership with Black Lives Matter DC, we must be united to ensure that we accept the moment before us in this cycle, build on a collective action to reclaim our democracy, and put an end to business as usual."
DC Working Families Party held a ranked-choice mass supporter vote, and Lewis George received an overwhelming majority of the vote from DC Working Families Party supporters on the first round ballot. The JUFJ Campaign Fund's community-led endorsement team considered questionnaires, interviews, incumbent voting records, viability, and community leadership. A supermajority of DC for Democracy members voted to endorse Lewis George, while a majority (54%) voted for Jordan Grossman, short of the 66% needed for endorsement. 
DC Working Families Party is a grassroots, multiracial party of working people coming together across our differences to make the District work for the many, not the few. We're electing the next generation of transformational leaders and building durable, independent progressive power in communities across the country. 
The JUFJ Campaign Fund launched in 2014 to give the progressive Jewish community and allies a new way to support aligned candidates and hold elected officials accountable; it was the first grassroots Jewish organization in the country to endorse candidates for local office. 
Black Lives Matter DC is a member-based abolitionist organization centering Black people most at risk for state violence in DC, creating the conditions for Black Liberation through the abolition of systems and institutions of white supremacy, capitalism, patriarchy, and colonialism.
DC for Democracy is a progressive, all-volunteer grassroots organization that promotes the political empowerment of ordinary citizens. We are residents, voters, and taxpayers in the District of Columbia who advocate for full citizenship for DC residents through statehood, engage in local & national campaigns, champion progressive issues, and serve our community.
Visit workingfamilies.org/district-of-columbia, jufjcampaignfund.org, twitter.com/DMVBlackLives and  dcfordemocracy.org, to learn more about the work of DC Working Families Party, the JUFJ Campaign Fund, Black Lives Matter DC and DC for Democracy. 
###